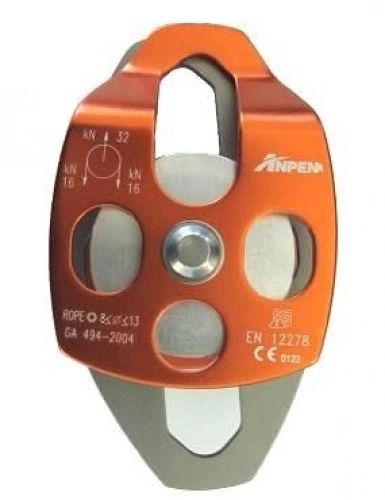 Anpen U2 Twin Pulley
ANPEN U2 
rescue pulley-twin
Height*width: 147*82mm 470g
Features: Large diameter aluminum sheave mounted on sealed ball bearings, there are excellent sliding efficiency of the force design of its attachment points on the symmetry,
The pulley can create different types of pulley system, side events anywhere in the rope fast to install, Weight can increase as the pulley or establish a technical pull system.
Application: heavy transport, development training, fire fighting and rescue operations in high-altitude pulley.
Load capacity: 2 × 3kN × 2 = 12kN for: rope diameter ≤ 14 mm diameter single rope.