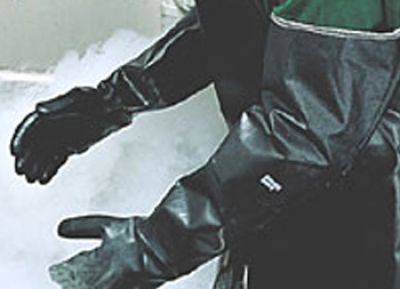 Ansell ThermaPrene (26")
Chemical and Heat Resistance,plus comfort and flexibility
ThermaPrene gloves combine the flexibility and chemical-resistance of neoprene with the comfort and heat-resistance of a soft thermal liner.You get greater dexterity without sacrificing protection from hot surfaces and chemical splash. Protects from intermittent contact with hot surfaces up to 400* F. and for additional versality,the gloves are available in both 18" and 26" Lengths.
Application:
Plating operations
circuit board manufacturing
Steam cleaning and maintenance
Bulk chemical handling and transport
Style: Description: Size:
9-024 Neoprene shell 8, 10
thermal liner 18"
9-026 Neoprene shell
thermal liner 26" 8, 10