AVIATION TRAINING LIFE RAFT 1015 FASL Training LifeRaft 10-person / 15-person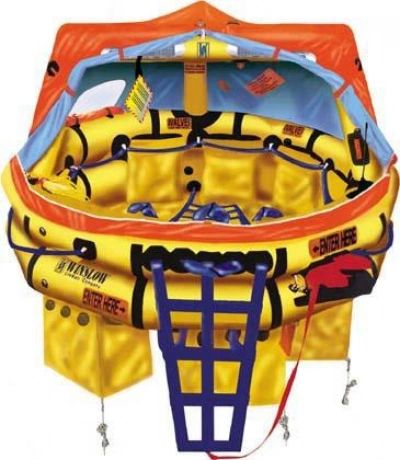 AVIATION TRAINING LIFE RAFT 1015 FASL Training LifeRaft 10-person / 15-person
Training LifeRaft
For Corporate Aviation LifeRaft Training Non-Deployable / Non-Hazmat, Loosely Packed in Oversized Valise
Description and Standard Equipment:
 Based on WINSLOW LifeRaft Company FASL Model LifeRaft
 I2DF Inflatable Insulated Double Floor
 Reinforced Seams
 Reinforced Ladder
 Reinforced Life Lines
 Loosely Folded in an Oversized Valise with Carrying Handles
 Electric Air Pump (110v) with Hose and Nozzle Adapted for use with LifeRaft Topping Off Valves
 Topping off Valves Positioned for Easy Inflation and De-Inflation
 Inflatable by Supplied Air Pump
 De-Inflatable by Supplied Air Pump
 Manual Air Pump in Bag Tethered to LifeRaft
 Raft Knife Tethered to LifeRaft
 Bailing Bucket Tethered to LifeRaft
 SEP Kit Bag Tethered to LifeRaft (empty – no equipment included)
 Non-functional ELT (dummy) w/ Tube Mounted Antenna
Train Them With the Equipment They Fly With!
and
Use a LifeRaft Made for Training!
"Isn't Their Life Worth Training in a WINSLOW?"
A "training" LifeRaft as listed eliminates the requirement of hazardous material shipping. Additional "dummy" and functioning SEP kit items can be purchased separately although the purchase and use of hazardous SEP kit items is discouraged.
MADE IN USA