Bullard AX Series Fire Helmet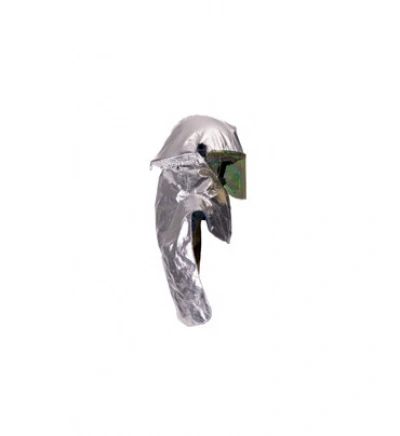 Bullard AX Series Fire Helmet
AX series helmets are engineered specifically for the adverse environmental conditions during proximity fire fighting incidents that release high levels of radiant, convective and conductive heat. The standard AX model is based on the FX structural fire helmet platform. When combined with an aluminized helmet shell cover, special 3-layer aluminized
shroud and a 6″ gold coated faceshield, it meets the proximity fire fighting protective helmet requirements of NFPA 1971, 2007 edition.
Standard features:
Fiberglass outer shell
Full inner liner system
6″ gold-coated faceshield
Sure-Lock ratchet headband with comfort brow pad
Aluminized helmet cover
Standard aluminized 4-layer shroud
Crown straps with crown pad
Available in standard contemporary (FX) or traditional (UST) configuration.
Individual components also available.