Draeger Accuro Manual Pump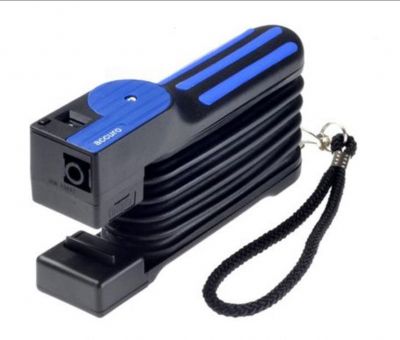 Draeger Accuro Manual Pump
The Draeger Accuro Manual Pump works with Draeger Tubes for a reliable and convenient testing method for spot measurements such as the detection of concentration peaks, confined space entry, and worst-case scenarios. Easy to operate with just one hand, the Accuro bellows-style pump lets you accurately sample the air without the need for any electricity, making it ideal for areas with explosion hazards. 
Very simply, the Draeger Tubes Accuro Pump is popular for its spot-on and quick results. With just a few pumps, this device works with the tubes to deliver readings often within a 10 percent deviation of the results, which is incredibly accurate for tube testing. Measurements are from a much larger sample volume than one-stroke pumps, meaning this system's precision is second to none. 
The pump and tubes also produce results that are very easy to read. Because the tubes have a wider diameter than normal, the graduation marks are well-spaced, giving you the best results possible. Draeger is a clear industry leader in tube testing technology and has been perfecting their colorimetric detector tubes since they started making them in 1937. Draeger produces over 200 tubes for testing more than 500 gases and the reagents used in their tubes give you the most accurate results you'll find anywhere. 
Draeger tubes are tested to give you the most specific results you'll find anywhere. Most importantly, however, is that customers still use this time-tested detection method because it completely fulfills the requirement for regular monitoring at a very reasonable cost. 
Draeger has a reputation unlike any other in the gas detection realm, in large part to their constantly-evolving technology and undying commitment to making equipment that gives exact measurements. That's a big reason why Draeger products are found everywhere from mines, hospitals, and even our nation's military. 
Key Features:
Draws in up to 100 ml per stroke
Made with corrosion-resistant materials
No electricity required
Includes tube opener and Allen wrench
Easy to operate with one hand and is ergonomically contoured
Built-in stroke counter
Incredibly accurate readings with fast results
Used with Draeger Tubes to test over 500 different gases