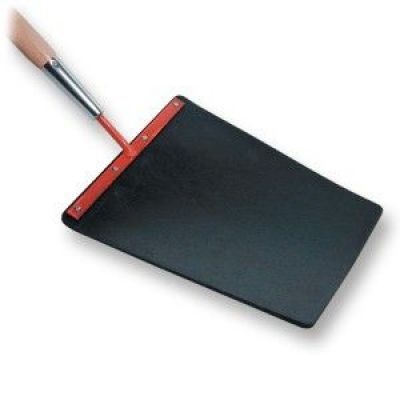 Fire Swatter E252
The Fire Swatter forestry tool originated by Forest Rangers.
Widely used by many Fire Depts. The flexible swatter beats the air away from the flames, smothering the fire instantly.
This forestry tool is made of rubber treated belting 12" x 15".
Riveted to a shank cleated on the underside.
Shank is driven into the ferruled end of a 5-foot ash handle, with rivet through ferrule and shank.
Ship. wt. 2 lbs.
Made in USA