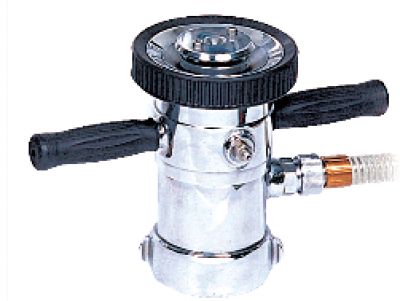 Foam Monitor Nozzle 2.5
Water/Foam Monitor Nozzle(SL-15FN 350/-500 / -750 /-1000) Size 2.5" NH Female Inlet, 200mm Length, 40/45M Shooting Range, 6.4 Kg
As high flow fog & straight stream foam nozzle, this nozzle is most sought after type from chemical plant, oil refinery, etc. Made of bronze, this nozzle is durable and non corrosive and Ni.Cr. treatment makes the outer look more clean and shiny. Designed for easy turn of fog & straight stream. Standard foam ratio is 3% but changeable as per customers requirement. Supplied together with foam pick-up tube.