GASOLINE ENGINE SIREN LK-ES 13 HP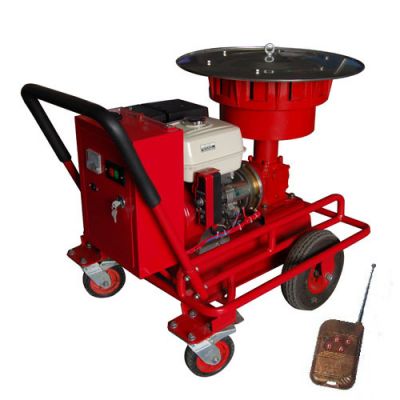 GASOLINE ENGINE SIREN LK-ES 13 HP
Siren model LK-ES is a new-developed advanced siren which is driven by a gasoline
engine, no need electrical power supply.
LK-ES are removable with a cart. It can be used at any place where there is
emergency situation.
LK-ES are strongly recommended for applications at places there is no steady and
reliable power supply and ambulant warning are required, especially under conditions
conditions of war, serious natural disasters, mining industry and field work.
With a controller, LK-ES can send out different sound signals.
 Engine: Gasoline Engine 13HP, 3600r/min
 Fuel: Gasoline 93#
 Fuel consumption: ≤3.3g/kW*hour
 Storage battery: 60A/h 12V
 Wireless remote distance: 150 metres.
 IP rating: IP44
 Sound rating : 124±2dB(A)@5M
 Sound frequency: 630±20HZ
 Net weight: 220 kG
 Product size: 1030*800*1030 mm