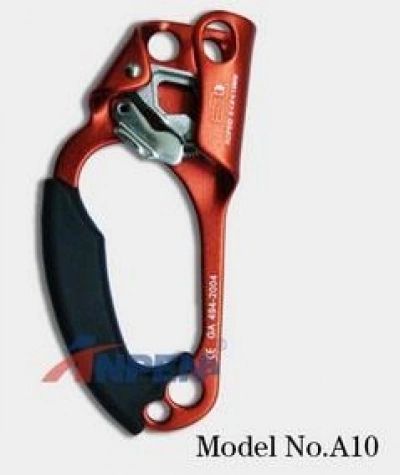 Grab Ascender A10(Left)
Handled Ascender A10 left Anpen
length*width:205*93mm; Ergonomic and insulating handle; Safe locking even on iced or muddy ropes; For ropes from 8 to 13 mm.
On the left hand style risers: handles ergonomically designed to provide strong and comfortable grip, using the single rope up or pull heavy transport,
To the rope with one hand buckle for any section of the rope in the freezing or Daini still has a strong grip on the rope capacity.
Scope: rescue, fire fighting, military, mountain climbing, caving, and ropes and other ropes up position
In the 9-13 mm diameter single rope use, through the GA494-2004 standard test patterns.