High Expansion Foam Generator Shilla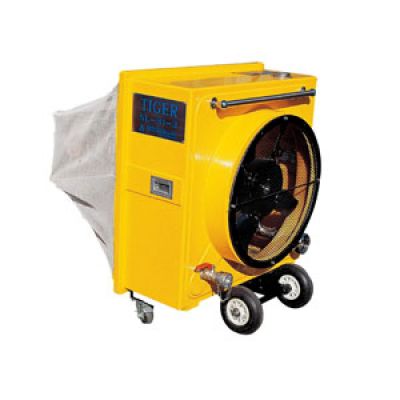 High Expansion Foam Generator Shilla
Powered by a water turbine. More than 500 times of roam expansion rate and rapid extinction time. Ideal for warehouse, ship
holds, engine room, machinery spaces etc. Yellow or white glass fiber casting, corrosion resistant pipework and fittings.
Built-in by-pass system. Designed to use expendable polyurethane tubing for ducting foam.
2. Special Features
1) Powered by a water turbine. Any of electric or hydraulic device for operation does not necessary.
2) Equipped with a built-in educting system for foam proportioning.
3) Usable as gas or smoke ventilator by attaching Extracting Duct.
4) Available either fixed type or portable type.
5) Net is designed to make higher expansion ratio.
6) High efficiency nozzle needs less water source performing higher expansion ratio.
7) Outside cover is made of light and durable FRP material. Inside parts are made of bronze material to prevent rust.
3. Specification
Spec. Size (mm) Flow Rate Weight
Inlet NH 2-1/2" (Female) 885(W) * 885(H) * 435(D) "180 LPM
(4.0 kg/cm2)"
Foam Inlet PF 3/4" 
Foam Ratio : 3 %
Expansion Ratio : Min. 500 times
Painting : Outside - Yellow, Inside Parts - Ni. Cr.plating
4. Material of the main parts
1) Outside Cover : FRP
2) Fan : Aluminium
3) Foam Eductor : Bronze
4) Turbine : Bronze
5) Net : Nylon
5. How to use
1) Connect Fire Hose to inlet of Expansion Foam Generator.
2) Put Pick-up Tube into Foam Tank after water starts outflowing and the water pressure reaches 4 - 10 kgf/cm2.
3) Attach Vinyl Tube at outlet to send Foam farther.
4) Adjust expansion rate by By-pass Valve.
Open - High expansion rate
Close - Mid. Expansion rate
* Open position : 5% of flow rate increase
5) After operation, take Pick-up Tube off, throw water only for a few seconds to clean inside of Foam Generator.
6) Dry and store.