Lakeland PVC Coat Style Number EPVCJT02 Size Large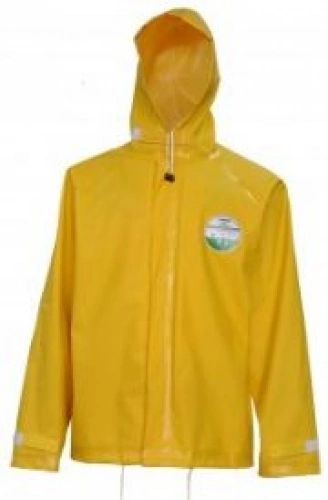 Lakeland PVC Coat Style Number EPVCJT02 Size Large
Zipper, attached hood, elastic wrist and ankle, with zip flap.
Lakeland New product- Low risk PVC Chemical Protective Garment Reusable with Extra Softness and Durability.

FEATURES:

Protection against splashes and sprays of chemical in Type 3 &
4 application.
Reusable- Long Lasting service life.
Exceptional comfort with good durability.
Applicable in wet environment.
Excellent design for user's comfort.

KEY APPLICATIONS:

Petrochemical plant applications.
Tank cleaning and liquid chemical storage vessel cleaning.
Agricultural spraying and agricultural chemical application.
Acid and Alkali handling.