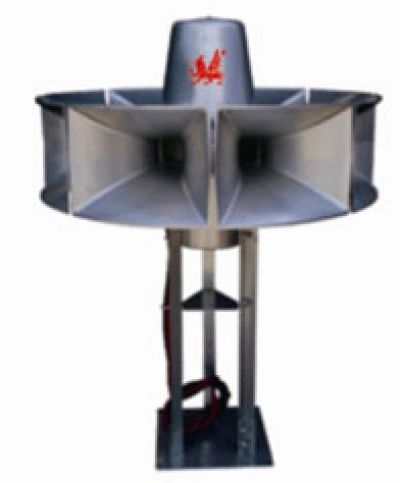 LK-Sentry B siren
PERFORMANCE PARAMETER:
Sound Rating: 115±2dBc(on axis) @ 30.5M
Siren Motor: 5.25Kw, 48V DC
Output Frequency: 525±20Hz
Net Weight: 116Kg
An electro-mechanical OMNI-DIRECTIONAL,DC powered siren that is capable of producing high intensity warning signals over a large area.
LK Signal LK-Sentry B siren is a single tone siren capable of producing a 115dB sound level at 30m.
LK Signal LK-Sentry B siren is capable of producing a steady signal and a wailing signal. The stedy signal is frequently used as a "civil defense alert" signal. The wailing signal is often used as a civil defense "attack" signal. Any of the signals are capable of being used for any desired application.
Made in China.