Miller Scorpion Personal Fall Limiter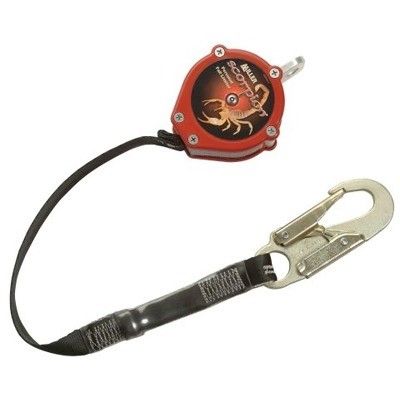 Miller Scorpion Personal Fall Limiter
Miller Scorpion Personal Fall Limiter
An affordable alternative to shock-absorbing lanyards
The lightweight, compact design of the 9 ft. Miller Scorpion Personal Fall Limiter requires less fall clearance, offers great mobility and reduces tripping hazards. Webbing material protected with Teflon HT for an invisible finish that provides superior water/oil repellency and protection against grease, dirt and grime.
• Greater versatility through dual operation:
• Attaches directly to the harness D-ring for use as a personal fall limiter
• Use as a traditional retractable lifeline
• Quick-activating, high-strength stainless steel braking system-arrest free falls.
• No annual factory re certification required.