multi-use arthrosis splint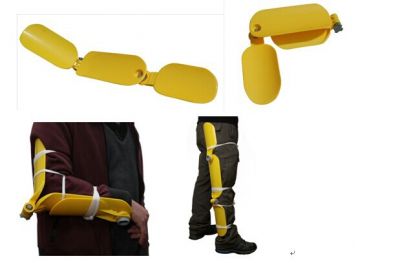 multi-use arthrosis splint
This multi-use arthrosis splint can be used for leg fractures,sprains,angulated arm fractures,dislocation ,etc.
It can be adjusted according to different injured body parts and also can be used together with other splints.
The hinges of this splint is adjustable in any angle and locked in 10°.
Can be penetrated by X-ray.
Technical parameters: 
* Material: nylon-coated metal
* Product size:76x11cm
* Folded size:33x11cm
* N.W:0.3 kg
* Packing:20 pcs/Carton
* Packing size:46x37.5x38 cm
* N.W:6.0 kg
* CE/FDA/ISO 9001 Approved