NDuR Lensatic Compass with Metal Case 51500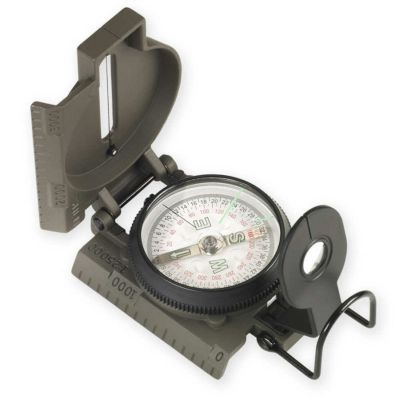 NDuR Lensatic Compass with Metal Case 51500
The NDuR Lensatic Compass with Metal Case is ideal for determining location and terrain features, to follow a set course, orient a map and more. This compass is extremely rugged and tough. It weighs a mere 3.39oz and measures 3" x 2.1" x 1".
• Compass comes with a metal case
• Liquid filled with luminous sighting dots
• Scale 1:25000 meter
• Rear sight with lens and lighting slot
• Sighting wire and rotating bezel
Product Weight 0.21 lb(s).
Origin Imported
Height 1.000
Length 3.000
Width 2.100