PROPAK-f (V2) ARTICLE 2027182 W/O CYLINDER AND MASK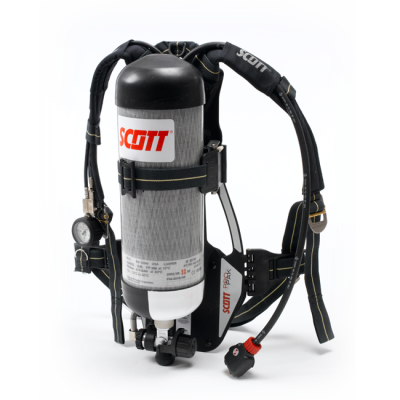 PROPAK-f (V2) ARTICLE 2027182 W/O CYLINDER AND MASK
ProPak-f self contained breathing apparatus for single cylinder use, comprising lightweight
rigid backplate with cylinder band and fully adjustable padded body harness.
940.00 3C
Two stage pneumatic system comprising Tempest automatic positive pressure demand valve
with bypass: shoulder mounted pressure indicator and 55 bar warning whistle: first stage
pressure reducer with single high pressure 200/300 bar cylinder connector.
Harness fabricated from Kevlar and Pyrogard blend webbing and Proban material and
apparatus features lumbar padding. Webbing contains reflective thread.
Apparatus accepts full range of Scott breathing apparatus cylinders from 4.7 to 9 litres
capacity, 200 or 300 bar.*
Apparatus is CE Marked to EN137:2006 Type 2 and MED approved
Apparatus supplied less facemask, please order desired mask separately.