Protek 520 Leader Line Gated Wye 1.5 inlet x 2.5 outlet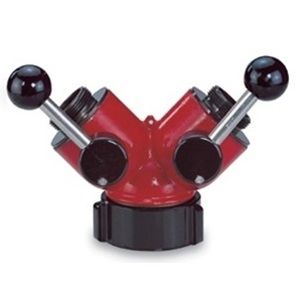 Protek 520 Leader Line Gated Wye 1.5 inlet x 2.5 outlet
Gated Wye, 2.5"NH Inlet x 2 1.5" Outlets NH
Rugged lightweight wye valves divide one line into two; female inlet with two male outlets.
Constructed of high quality aluminum and plastic with hard coated threads.
Valves are quarter turn.
Working Pressure up to 200 PSI
Female Inlet x (2) Male Outelts.
Ship. wt. 4 lbs.