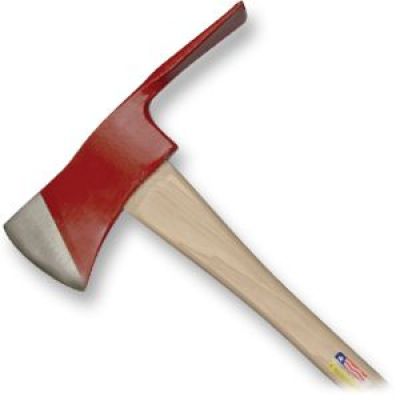 Pulaski Axe
Combination axe and grub hoe for chopping, grubbing and digging fire lines in brushy, rocky terrain. 3-3/4 lb. Head. 36" Wood handle.
The Pulaski Axe is a special forest fighting tool, that may also be used for landscaping.
Along with the standard single bit edge, there also is a special Mattock blade for dirt grubbing and trenching.
This axe comes with polished red finish and 36" hickory handle. 
Shipping Weight: 5.5 pounds
Item model number: 38PE136