Rock Exotica Omni-Block 1.5" Pulley - Double Black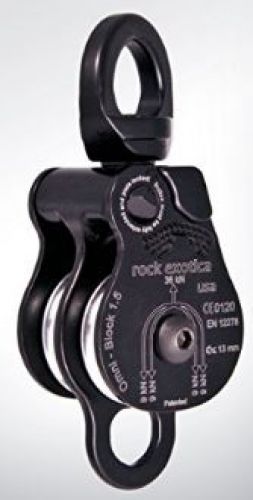 Rock Exotica Omni-Block 1.5" Pulley - Double Black
The Omni-Block combines a pulley with a swivel and offers tremendous advantages.
Weight: 14.5 oz (411 gm) Breaking Strength: 2 x 9 kN x 2=36 kN Working Load:2 x 2 kN x 2=8 kN
It can replace a conventional pulley, carabiner & swivel and is lighter, less expensive and saves valuable vertical space.
Max Rope Diameter: 13 mm Sheave Diameter: 1.5" (38 mm) Certification: CE
It also allows installing/removing the rope while the pulley is still anchored.