SCOTT 2027157 PROPAK-SIGMA-VIS (V2) WITH VISION 3 FACEMASK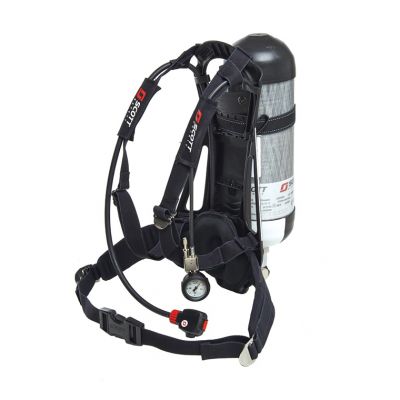 SCOTT 2027157 PROPAK-SIGMA-VIS (V2) WITH VISION 3 FACEMASK
ProPak Sigma is a self contained positive pressure breathing apparatus complete with
PanaSeal positive pressure facemask in black Neoprene, lightweight rigid backplate with fully
adjustable harness and adjustable webbing cylinder band.
The backplate is manufactured from a lightweight composite material and includes a lumber
pad. The fully adjustable body harness is fabricated from a flame retardent Kevlar blend
webbing.
Buckles and fittings are injection moulded from a corrosion resistant polyamide.
The two stage pneumatic system features a first breath activated positive pressure demand
valve, a first stage pressure reducing valve with an integral 200/300 bar cylinder connector
and a shoulder mounted pressure gauge with 55 bar whistle.
Apparatus accepts full range of Scott breathing apparatus cylinders from 4.7 to 9 litres
capacity, 200 or 300 bar.*
Apparatus is CE Marked to EN137:2006 Type 2 and MED approved