SCOTT SIGHT Hands Free, SCOTT SIGHT IN MASK THERMAL IMAGER WITH MASK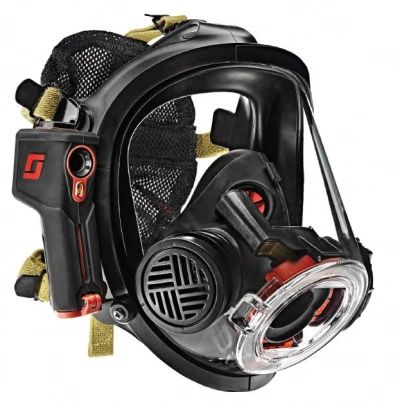 SCOTT SIGHT Hands Free, SCOTT SIGHT IN MASK THERMAL IMAGER WITH MASK
8005266 Scott Sight AV3000HT 5PHH ECB (SML)
8005267 Scott Sight AV3000HT 5PHH ECB (MED)
8005268 Scott Sight AV3000HT 5PHH ECB (LRG)
DESCRIPTION
The Scott Sight is a fi rst of its kind thermal in-mask system. The thermal imaging camera delivers a wireless 160x120 image at nine frames per second to the in-mask display. Utilising an auto dimming Infi nity lens, free from environmental obstruction, the in-mask display provides clarity of vision. Scott Sight has a minimum of four hours of battery life, max or ambient temperature settings and four user interface choices.
The Scott Sight is an accessory to the AV3000HT positive pressure facemask which offers ultimate protection in IDLH environments.
APPLICATIONS
The Scott Sight with AV3000HT is designed for Professional Firefighters to provide enhanced Situational Awareness when they need it most.
In Mask Display
Resolution 428x240
Focal distance 2m
Run time 4 hrs
Batteries 2 AAA
Adjustability Yes Adjustable as to angle of view
Durability IP66
Thermal Imager
Outer Cover Silicon
Lens Cover Germanium Window
Resolution 160x120
Field of view 50°
Refresh Rate 9hz
Colorization Yes Hottest 1% of any fi eld of view
Run time 4 hrs
Batteries 3 AAA
Durability IP67
Warranty 2 years
(Covers both IMD and MMTIC)
Electrical Approval UL913 Class I, Division 1, ATEX Zone 0