Shilla Fire Smoke Extracting Nozzle (SL-13BPS) – 2.5"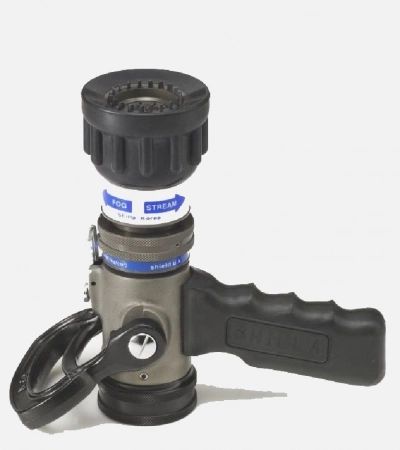 Shilla Fire Smoke Extracting Nozzle (SL-13BPS) – 2.5"
Spinning Teeth Nozzle is common type of nozzle in most of developed countries. Spinning Teeth makes mist curtain at full fog pattern, blocks oxygen, gather smoke and heat around fire fighter and push forward together with water to fire. This nozzle performs firefighting operation most quickly and ensures safety of fire fighters. This nozzle also prevents dangerous situation by preventing twisting of fire hose during firefighting operation.
Size: NH2-1/2"
Flow Rate (7kgf/ cm2): 470~660~755~935LPM
Shooting Range: 45m
Length: 320mm
Weight: 3.0kg
Material & Remarks: AL. Hard Anodized
Made in South Korea.