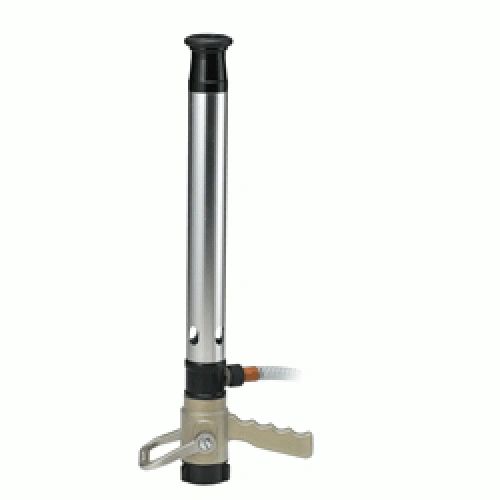 Shilla SL-17PS
PIPE TYPE AIR FOAM NOZZLE 17PS
These are series of low expansion foam branchpipes. The Shilla models provide nominal foam solutions through inputs of 305, 330 and 560liters/ min. at 7 bar. The branchpipes have been designed to match the characteristics of our inductors. correct matching is essential for optimum performance. Shilla pipe type foam nozzle can be used ar oil storage tanks, liquid gas storage, air craft hangar or chemical plants.
Size NH 1.5", Flow rate 330 LPM, Length 590 mm, weight 1.1 Kg, Aluminum construction.