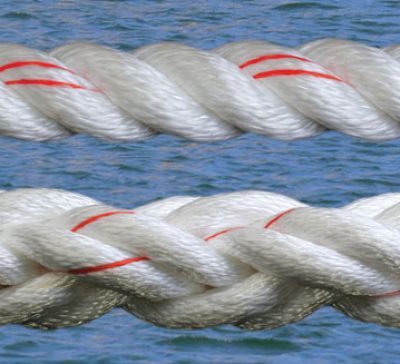 Terypro Rope 12mmx200m
Terypro is manufactured from a combination of synthetic fibers: Polypropylene and Polyester. The combined properties of these two fibers have produced a rope ideal for marine applications.
Its polypropylene fibers provide Terypro good creep strength. Its polyester content gives it a great capacity to disperse heat. With Terypro's polyester cover, aside from warding off friction induced heat, the rope is given a high resistance to acids and alkalis, rot and mildew, making it suitable for marine use.